Do we collect any information?
Simply put, yes but we cannot identify you as an individual from the information that we collect. It is only information about your browsing habits on the site and your IP address. We do not have access nor do we need access to your name, address, email address or anything like that.
How do we collect information from you?
We obtain some technical information about you when you use our website, such as your IP address and country.
What type of information is collected from you?
When you arrive at or leave the site, we automatically receive the web address of the site that you came from or are going to. We also collect information on which pages of our website you visit, IP addresses, the type of browser you use and the times you access our website.
Note that we do not collect or store any private data relating to your name/addresses or anything like that.
How is your IP information used?
We may use your information to:
Optimise our website pages.
Make our site more secure.
Who has access to your information?
Data will never be sold/given/shared with a third party and is stored only for statistics and no other purpose.
Use of 'cookies'
Like many other websites, our website uses cookies. 'Cookies' are small pieces of information stored on your computer or device to allow a website to recognise you when you visit. They collect statistical data about your browsing actions and patterns and do not identify you as an individual.
It is possible to switch off cookies by setting your browser preferences. Turning cookies of may result in a loss of some functionality when using our website.
Reviews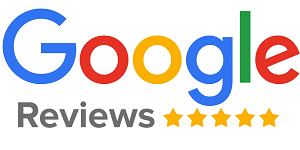 Scroll